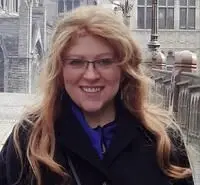 For everyone who is staying safe at home, I am doing distance counseling over the telephone or via doxy, a secure video platform. I am licensed by New York State and those guidelines limit practice so that I can only work with people located within New York State.
Welcome to my site. I work with high-functioning adults, usually people age 35 and above, whose concerns require an expanded awareness of sexuality and gender. We all have many facets to our personalities and lead complicated inner and outer lives. I provide individual, couples, and family counseling for people of all genders and sexual orientations. Many of my clients lead very conservative lives, while others challenge cultural norms. You will find that therapy is much more satisfying and effective when you can bring your whole self to the work. So read on, and if you have any questions, please email me at [email protected].
My specialties include:
Counseling adults who self-identify as Transgender, Nonbinary, Gender Nonconforming, Eunuch, and Crossdresser. Affirming language is continuously changing and I welcome the terms that individuals embrace and use to describe their own experience.
Support for Non-transitioning individuals
Mid-life and Later-life gender exploration, affirmation, and transition
Support for Parents, Partners, and Family of gender nonconforming adults
♦ Psychotherapy for work, family, relationship issues

♦ Couples Therapy and Marital Counseling

♦ Sex therapy for individuals and couples

♦ DS, Fantasy, Kink and Alternative lifestyles

♦ Polyamory, Non-monogamy and Open Relationships
If you are looking for extra support and guidance through a challenging situation, or you are just ready to move in a new direction in your life, I look forward to working with you to achieve your goals.

Please email me at [email protected] for an individual, couples or family therapy consultation today.

Best,

Kit